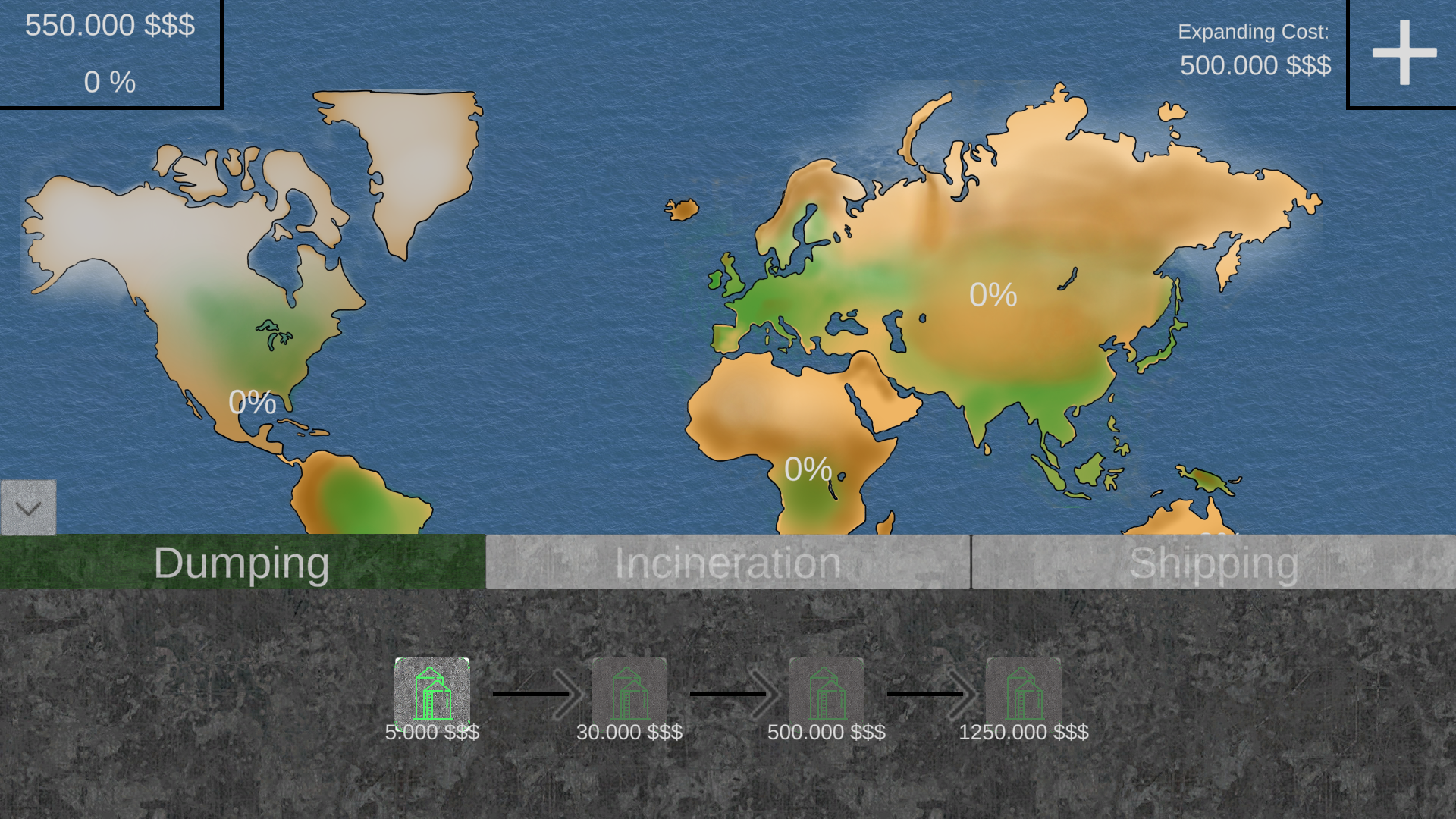 WorldWideWaste
A downloadable game for Windows
Expand your Waste-Disposal-Company to 100% of the world by finding waste-disposing methods that didnt get prohibited by the individual countries yet. This yields a monetary bonus that can be used for more unethical disposing methods or to spread your influence around the world.

Install instructions
Unzip the folder and start "WorldWideWaste.exe". To exit the game you'll have to wait until you lost and click on "Quit" or you need to use the alt+F4 hotkey.